What Is a Dental Cleaning?
Even if you brush and floss your teeth as recommended, it's still important to schedule professional dental cleanings at Leary Family Dentistry every six months. Using advanced technology, a biannual professional dental cleaning can help to eliminate built-up plaque and tartar while polishing your teeth for a brighter, healthier smile. During your appointment, you can also ask for tips on how to improve your oral care routine and discover any areas that may need special attention. A professional cleaning will give founding dentist Dr. Carmen Leary a chance to check for any areas of concern in your mouth that might need treatment, such as gum recession or cavities. A dental cleaning is a vital step in maintaining your dental health, so schedule appointments for you and your family at our Charlotte, NC location.
Dental Cleaning Reviews
"Dr. G is amazing, she is kind and knowledgeable about dental health. She went the extra mile while I was there, I had my 7 week old with me and she feed him while the assistant finished my cleaning. While she did my exam my baby began to cry and she called to have someone feed my baby again. That was so helpful and I appreciate her kindness."
- L.H. /
Google /
Aug 16, 2022
"Dr. G is great! Friendly, informative and makes the cleaning a breeze. :)"
- M.E. /
Google /
Aug 15, 2022
"Dental cleaning. Hygienist was thorough yet gentle and Dr. Leary always professional. I have had good experiences in the years have utilized the practice. Both providers are excellent. I have since had my 6-month follow up and I have continued to experience positive results and interactions. Thank you Dr Leary"
- T.W. /
Google /
Aug 25, 2022
"My smile has improved tremendously with a staff that cares and encourages the importance of dental hygiene. Highly recommended!!!"
- L.W. /
Google /
Sep 07, 2022
"I enjoy my visits to this office. Dr Leary is a joy every single time. I also appreciate the access to Hulu in the chair during cleanings."
- J.G. /
Google /
Sep 16, 2022
Previous
Next
Do I Need a Dental Cleaning?
The American Dental Association (ADA) recommends two professional dental cleanings each year. Children should get a dental exam before they turn one, and after that, Dr. Leary can help you decide when your child is old enough to begin regular dental cleanings. Since plaque buildup (the biggest cause of tooth decay) is removed during these sessions, regular cleanings can help to prevent the formation of cavities. A dental cleaning can also remove accumulated stains from your enamel. If you'd like to freshen your breath, brighten your smile, improve your oral health, and eliminate the need for expensive dental treatments in the future, then schedule professional cleanings for your whole family at Leary Family Dentistry.
What To Expect During a Dental Cleaning
A professional cleaning starts by addressing the tartar and plaque that have accumulated since your last visit; these are hard to remove on your own, even with daily brushing and flossing. We use professional equipment to carefully scrape away buildup without harming your enamel. To begin, your dental hygienist will use an ultrasonic device to loosen larger chunks of buildup with high-speed vibrations and a lubricating mist. Then, we'll use a fine handheld instrument to remove smaller pieces. We'll individually scale every tooth to remove all the tartar and plaque that's present. Once your teeth are free of tartar and plaque, we'll gently polish your enamel to remove stains. We can also do a professional fluoride treatment after your cleaning to further protect your smile.
After Your Routine Dental Cleaning
Dr. Leary may suggest more frequent cleanings for some patients who have unique concerns, like gum disease. During your appointment, Dr. Leary or a member of our team can help you develop a good at-home oral care routine by recommending dental products and demonstrating techniques that address your specific concerns. These tips can be advantageous for your teeth, your wallet, and your overall health, so make sure you attend your twice-yearly dental cleaning appointments at Leary Family Dentistry.
Insurance Coverage for Teeth Cleaning
Professional dental cleaning is considered a preventive procedure, so it's typically covered by dental insurance. A member of our office staff can contact your insurance provider to determine your total coverage before we bill you for any out-of-pocket amount. If you don't have dental insurance, please talk to Dr. Leary about the different payment methods we accept, including medical financing.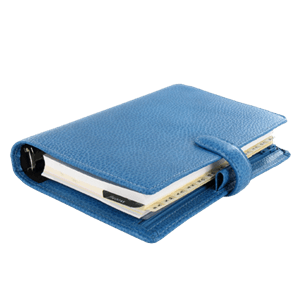 Professional Dental Cleaning
Keep your smile bright and healthy with professional dental cleanings twice each year at Leary Family Dentistry in Charlotte, NC. Dr. Leary and our team help adults and children improve their total health with dental cleanings to remove plaque and tartar buildup from their teeth. As an important procedure in any preventive dental care plan, a dental cleaning can save you from the potential pain and expense of invasive treatments later. Contact our office today to schedule a cleaning for you and your family.
Related Procedures