It is important to be proactive with dental problems and get them diagnosed before they become painful conditions. We can identify these problems during a dental exam at Leary Family Dentistry, where we can help you and your whole family maintain good oral health. While we superficially examine the mouth during your biannual cleaning, an annual dental exam provides a more in-depth analysis. Dental examinations evaluate your overall oral health by checking for tooth decay, disease, and signs of oral cancer. Founding dentist Carmen Leary, D.D.S. will determine your need for dental treatments and look for potential problems with your bite and jaw. We'll take a series of images to get a better view of the health of your teeth, jaw, and gums. She can perform an oral cancer screening with OralID technology during your visit and will look for inflammation, sores, lesions, and lumps, as well as palpate your throat and jaw to find abnormal growths. If you live near Charlotte, NC, make an appointment for dental exams for your family at Leary Family Dentistry.
Dental Exam Reviews
"Dr. Leary has been my dentist for over 5 years. She has always given excellent and professional advice on procedures that are needed for my dental care. She also listens and answers my questions so that I understand the dental procedures needed."
- D.P. /
Google /
Oct 13, 2022
"First time visit to establish new care and Dr. G was the best! She took time and extra care to complete my examination, answered all of my questions, and gave thorough recommendations for how to improve my dental health on a day-to-day basis. If you're looking for a new dentistry, highly recommend trying this one."
- S.S. /
Google /
Apr 18, 2023
"Very professional, friendly, well-trained staff. Dr. Leary always takes a conservative approach to our dental care."
- M.H. /
Google /
May 02, 2023
"I throughly enjoyed my visit and dental Examinations and experience at Leary Dentistry. They are all Great! I highly recommend them, First of all For their kindness and gentle care With Outstandingly Wonderful professionalism. Definitely 5 star."
- J.R. /
Google /
Jul 22, 2023
"No doubt the best dental care experience i believe i have ever had. Many thanks"
- J.B. /
Google /
Aug 31, 2023
Previous
Next
Everyone should get an annual dental exam. Many common problems, such as periodontal disease (the biggest cause of tooth loss), do not have symptoms you can see. If areas of concern are found early, you're more likely to have multiple options for treatment.
The American Dental Association (ADA) recommends that babies have their first dental exam before their first birthday. Dr. Leary can help with problems like pacifier use, teething, and baby bottle tooth decay. The team at Leary Family Dentistry can help you understand how to clean and care for your baby's mouth so they can develop healthy habits early in life. Dental exams are also important for children as they get older and their teeth, gums, and jaws develop.
What To Expect At Your Dental Exam
Your check-up will begin with an evaluation of your gums, teeth, tongue, throat, inside your cheeks, the roof of your mouth, and other checkpoints. This includes looking for symptoms of oral cancer with our OralID oral cancer screening technology. Dr. Leary or a member of her team may take digital x-rays and check for the development of abnormal gum tissue. Dr. Leary will examine your neck, head, and jaw, including the bite and temporomandibular joints (TMJ). She will then discuss any potential issues found and your available treatment options. Dr. Leary can go over any concerns you may have, any prescriptions you're taking, and whether they can impact your dental health by causing tooth decay or dry mouth. Finally, she'll examine any dental prosthetics you may have in your mouth, such as dentures or bridges, to check the fit and wear.
Follow-Up After Your Dental Exam
The follow-up period recommended after your dental exam will be based on your oral health. If Dr. Leary does not find any areas of concern, you can continue your at-home dental care routine including flossing and brushing twice a day, along with annual dental examinations and biannual professional cleanings at Leary Family Dentistry. If Dr. Leary does see an issue that needs treatment, she can help you review and plan options for treatment.
Insurance Coverage For Dental Exams
Since dental exams are so important to your dental and overall health, they are frequently covered by dental insurance. We'll work with your insurance provider to calculate your coverage and any out-of-pocket expenses that may be incurred. If you don't have dental insurance, Leary Family Dentistry takes several payment methods, including medical financing, because Dr. Leary wants to work with you to help you afford good dental health.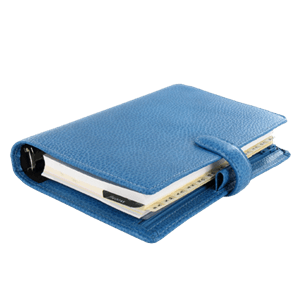 Keeping your mouth healthy means you shouldn't wait until something is wrong to go to the dentist. Preventive care is vital. It can save your teeth and gums, as well as save you a significant amount of time and money. We suggest appointments with Dr. Carmen Leary at Leary Family Dentistry every year for a dental examination. Doing so will help you minimize problems by treating them early. We work hard to make dental exams a positive experience for you so that staying healthy is easier. Contact our team in Charlotte, NC today to schedule your dental exam.
Related Procedures