What Are Dental Sealants?
Dental sealants are a simple treatment to guard against tooth decay and cavities. Sealants are made of a thin, pliable, semi-permanent material that can be painted onto the tops of your back teeth (premolars and molars). After they're placed, dental sealants help to block the build-up of food particles, bacteria, plaque, and tartar in order to prevent many potential dental issues, including tooth decay and cavities. Dental sealants may last for years if they're cared for properly with a good oral hygiene routine. Dental sealants may also save you from expensive dental treatments in the future. Talk to founding dentist Dr. Carmen Leary at your dental exam in our Charlotte, NC office to help you decide if sealants are a good choice for you or your child.
Reviews
"I saw the periodontist, Dr. Dean. She had such a fantastic "bedside manner"! Dr. Dean walked me through the entire 1.5 hour procedure and answered all of my questions. She constantly asked if I was okay during the actual procedure. I felt very comfortable and loved her mood (she even sang/hummed along with the music playing). Her assistant, Abby, was just as polite and added to my great experience today. An all around great visit!"
- L.B. /
Google /
Sep 22, 2020
"I had several extractions and implants done by Dr Dean when she practiced in Connecticut. She is extremely meticulous in her work and explains every step of her work. I can honestly say the most pain was administering the novacain for numbing the area. Recovery was always easy and she always called to check on me after surgery."
- B. /
Healthgrades /
Jan 12, 2021
"I love this office!! The staff is amazing! Mrs Gutierrez's hands are magical. I almost fall asleep every visit, because she works so gentle and efficient. They always consult any work or changes before completing procedures and ensure that we are knowledgeable about everything needed."
- N.B. /
Solutionreach /
Jan 19, 2022
"Friendly, professional, quick, expert dental services!"
- B.W. /
Solutionreach /
Jan 15, 2022
"Always friendly and wonderful service! They always take good care of me!"
- Y.B. /
Solutionreach /
Jan 12, 2022
Previous
Next
Should I Get Dental Sealants For My Child?
Dental sealants are meant for patients who are prone to developing cavities or tooth decay. In many cases, dental sealants are recommended for children who tend to have a more difficult time maintaining good teeth brushing habits. Applying dental sealants is an easy, quick procedure that usually requires no anesthesia or sedation, making it ideal for patients of any age.
What to Expect With Dental Sealants
At your consultation, Dr. Leary will first need to examine your (or your child's) teeth to decide if dental sealants are right for you. Before the actual application, we'll clean and polish your teeth to remove bacteria, plaque, and tartar from the enamel's surface. Next, Dr. Leary will apply the sealant with a small brush and set it with a specialized light. After the sealant has set, Dr. Leary will ensure that the sealant has settled into the correct position.
Follow-Up After Dental Sealants
Following your procedure, you will be able to resume your normal routine. It is important that you follow a regular oral hygiene routine, including brushing two times each day, flossing, and mouthwash. You should avoid putting pressure on your teeth or consuming sticky foods. With good care, dental sealants may last for years. During your dental examination at Leary Family Dentistry, Dr. Leary can decide if your dental sealants are holding up well or if they should be reapplied.
Are Dental Sealants Covered By Insurance?
Dental sealants are a preventive procedure, so many dental insurance companies cover some or all of the cost for children below a certain age. Coverage will vary, especially for older patients, so we'll contact your insurance provider to check your coverage before calculating any personal cost. Leary Family Dentistry takes many payment methods, and we can help you apply for low-interest medical financing if you don't have insurance.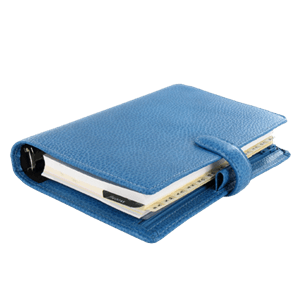 You and your family would most likely benefit from dental sealants that help to maintain general dental health. They can be a great way to avoid more extensive procedures, like fillings for cavities. A simple and quick procedure, sealants can help you and your family experience easier dental exams in the future and improved overall oral health. If you would like to get more information about dental sealants, contact our Charlotte, NC office today and schedule an appointment with Dr. Leary.
Related Procedures