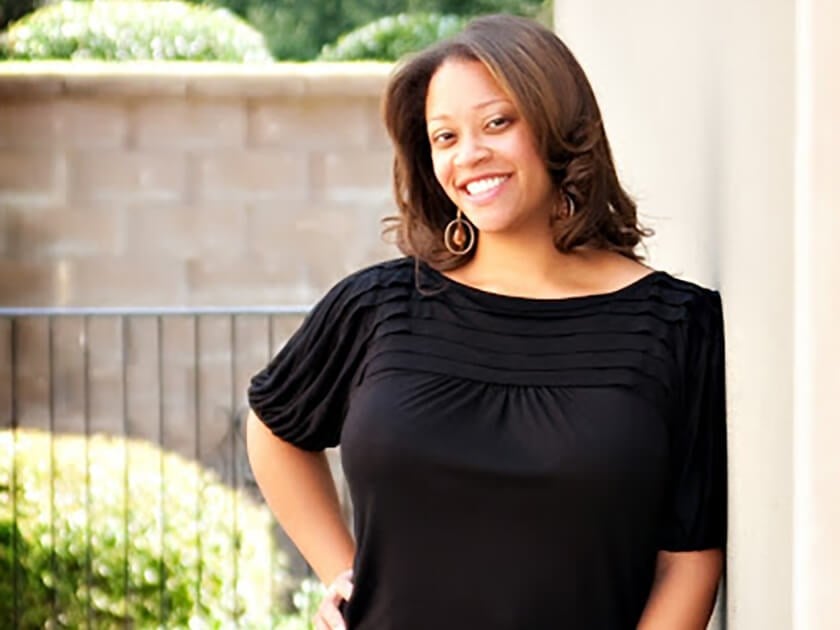 Dr. Carmen Leary grew up in Durham, North Carolina, which is only a two-hour drive from her practice in Charlotte. During her childhood, she loved going to the dentist, mostly because of the environment that her dentist (Dr. Paula Coffey) cultivated. Dr. Coffey and her friendly staff encouraged young Carmen to pursue dentistry, and she made the decision to become a dentist during her sophomore year in high school.
Dr. Leary graduated Cum Laude with a Bachelor of Science in Biology from Spelman College in Atlanta, GA. She then came back to the great state of North Carolina for dental school at the University of North Carolina at Chapel Hill to complete her doctor of dental surgery (D.D.S.) degree. Immediately following graduation from the UNC Adams School of Dentistry, Dr. Leary finished her general practice residency at the Veterans Affairs Hospital in Baltimore, MD.
Dr. Leary chose to start her practice in Charlotte for several reasons: Charlotte's diverse population, its quiet suburban neighborhoods, and the taste of city life offered by Uptown were all appealing qualities. The beautiful lake areas (Mountain Island, Lake Wylie, and Lake Norman) are wonderful for peaceful weekend getaways. She also loves sports, so the Charlotte Hornets, Charlotte Knights, Carolina Panthers, and the new Major League Soccer team coming to Uptown were additional perks of choosing to settle in Charlotte.
Dr. Leary and her husband have called the city of Charlotte home since 2008. She loves it here and is looking forward to raising her two daughters here!
"Family is vital to our practice and to the patients we serve in our local community. For me, family comprises my excellent staff and my loyal patients for whom I feel a great amount of affection and respect. And of course, my nuclear family — my husband and two daughters — they are my inspiration and strength behind what I do.
I invite you to join the family at Leary Family Dentistry. We are excited to meet and serve you and your family."
Reviews
"What an amazing experience! The results were amazing on top loving to visit their office and staff. I highly recommend them to all my friends and family."
Test
Office Visit
"Dr. Leary is phenomenal along with her dental assistants and front office staff. This office is very professional, accommodating and knowledgeable. I always recommend people in the Charlotte area to visit this office. It is evident that Dr. Leary and team  are very passionate about dentistry and care about all patients. Dr. Leary is also very genuine and knowledgeable. I've been to other dentists in the past that I feel were trying to get over. I will continue to support Dr. Leary's Dentisty as I have for several years now."
D.C.
Yelp
"This is the first dentist office I've come back to a 2nd time in quite a while.  The last dentist office I went to before (Oak Ridge Dental Arts) tried to say I had three cavities I needed to have filled and listed the order of which were most important to fill first.  They claimed one needed it soon or else I'd have to have a root canal within 6 months.  I've had zero problems with my teeth, no pain at all, and I take good care of them.  They told my husband he had 6 cavities. I knew they were full of it and just wanted to take advantage of everyone to get every dollar they could. Same type of thing happened at an office in New Bern when we used to live there. Fast forward a couple years to last year when I had my first visit with Leary.  Those "cavities" I never had filled were nonexistent.  I got a great report of no cavities at all and they said I was doing a great job of taking care of my teeth.  Fast forward again to this year after my 2nd appointment with Leary.  They again, told me everything looked great and no cavities.  I'm so glad we finally found an honset dentist office and we will definitely keep coming back!  We've seen Dr. Alessandra Gutierrez and she's been great. There's also TV's above each chair, so I was able to enjoy an episode of Property Brothers while having my teeth cleaned. :) Highly recommend!"
L.N.
Yelp
"I absolutely love coming to Leary Family Dentistry. This is my first dental office and every time it is such an experience. Dr. Leary is amazing and her staff always makes me feel as comfortable as can be. I truly feel like family when I walk through the door."
M.K.
Yelp
"Dr G is great!!! She is caring and very thoughtful. She is as gentle as can be and very concerned for your comfort."
M.W.
Yelp