Fluoride's positive impact on oral health has been proven by the American Dental Association (ADA), the World Health Organization (WHO), the American Medical Association (AMA), and other medical organizations. Cities that add fluoride to their water supply have statistically fewer problems with cavities and tooth decay. Fluoride is a natural mineral found in some food and in the earth's crust, and it builds up your teeth and bones. Fluoride treatments at Leary Family Dentistry in Charlotte, NC may help younger patients with developing teeth, as well as older patients with damaged enamel, to improve their oral health. Learn more about professional fluoride treatments at a dental exam with founding dentist Dr. Carmen Leary.
Reviews
"Dr. Leary has been taking care of me for many years. She is family, and has exceeded my expectations at the least. I can't say enough about this family. I have no ideal what I would have did without the support of this professional work group. Thank God for this work family. I highly recommend this organization to anyone who has any dental issues. I promise they will get resolved in a professional manner."
- M.W. /
Healthgrades /
Jun 20, 2020
"Leary Family Denistry (the entire staff) is professional, thorough, and makes the client feel comfortable from the moment you walk in the office."
- E.B. /
Google /
Nov 07, 2019
"I love this office, friendly and helpful staffs. Amazing doctor."
- F.O. /
Google /
Jul 11, 2019
"I love this office, friendly and helpful staffs. Amazing doctor."
- F.M. /
Google /
Apr 07, 2019
"This office is extremely flexible and accommodating and I would highly recommend them to anyone looking for a new dentist. The staff operates like family and makes you feel welcomed and comfortable. Carly, my dental hygienist, was extremely patient and professional, always making sure to read non-verbal cues and ensure I had the best experience. You best believe that I will continue to visit this dental office and always request the excellent hygienist that I had today!"
- A.H. /
Google /
Apr 07, 2019
Previous
Next
Professional fluoride treatments can be administered to all patients, although they're most often given to children who still have growing teeth or who have not yet developed a proper at-home dental care routine. Dr. Leary also recommends professional fluoride treatments for adult patients whose drinking water is not fluoridated or who are particularly susceptible to tooth decay. Leary Family Dentistry uses different fluoride formulas for different concerns, including neutral sodium fluoride for patients who experience dry mouth and acidulated phosphate fluoride for those with restorations (crowns, bridges, dentures, etc.). There are also different flavors to make these treatments more palatable for younger patients.
What to Expect With Dental Fluoride
Professional fluoride treatments are generally performed twice a year after your routine dental cleanings. After you select your fluoride flavor, your dental hygienist will prepare the fluoride treatment as either a gel, foam, or varnish. We'll leave it on for several minutes so the fluoride can penetrate your enamel — so be sure you don't swallow it! The hygienist will remove the fluoride treatment and use suction to help clear your mouth since you should not rinse your mouth, eat, or drink for at least 30 minutes following a fluoride treatment.
After Your Fluoride Treatment
Swallowing fluoride may cause an upset stomach, but this usually diminishes within a day following your treatment. In some cases, Dr. Leary may recommend fluoride supplements for you or your child to use at home. Since fluoride can be toxic in high amounts, you need to be very cautious and keep supplements far out of the reach of children. While these treatments strengthen your enamel, you will still need to continue a good oral care routine at home, including using a fluoridated toothpaste and flossing. You'll also still need to attend your annual professional exams and biannual cleanings at Leary Family Dentistry so that Dr. Leary can continue to assess the need for future fluoride treatments.
Insurance Coverage For Dental Fluoride
Most dental insurance covers professional fluoride treatments for patients under a certain age, but treatments for adults may not always be covered. Our staff works with dental insurance companies to determine your exact coverage before calculating any out-of-pocket costs. If you don't have insurance, Leary Family Dentistry accepts many payment methods and may be able to help you apply for medical financing if needed.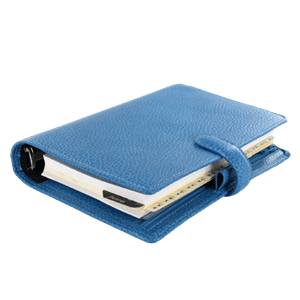 At Leary Family Dentistry, we want to be sure that you and your family have healthy, strong smiles with professionally applied fluoride treatments. Dr. Leary recommends professional fluoride treatments for both children with developing teeth and adults who don't currently drink fluoridated water and would like to prevent future issues. Contact our office in Charlotte, NC to schedule a dental exam or cleaning with a fluoride treatment.
Related Procedures