What Is a Dental Crown or Bridge?
Bridges and crowns are common dental restorations that fit over your existing teeth (or dental implants) and are cemented in place by a dentist.
If one tooth is worn down or damaged, it may be saved with a crown (or cap) made to fit over the tooth. A dental crown may be used to treat tooth decay, protect a weak tooth, hold together a cracked tooth, or mask a discolored tooth.
If you have a missing tooth (or teeth), the gap may cause the remaining teeth to shift. This can lead to more tension when you bite, increased pain during chewing, or even altered speech. A bridge can help to cover gaps using a false tooth supported on either side by dental implants, your natural teeth, or both.
Founding dentist Dr. Carmen Leary creates crowns and bridges with various materials chosen to match your needs. Schedule a consultation with Dr. Leary to find out how a custom dental crown or bridge may strengthen and repair your teeth while also boosting the overall health and appearance of your smile.
Reviews
"I'm so glad I have a new Dental Home in Leary Family Dentisry! I was made to feel welcome and important as a patient. Dr Leary is super nice and friendly and I can't say enough good things about Leah, my new hygienist! Overall a great experience!"
- L.S. /
Google /
Nov 08, 2022
"As always Ms. Leary was kind and curious making my visit as painless as possible. I'd also like to give a shout out to Craig, how did a wonderful job cleaning my teeth."
- C.R. /
Google /
Sep 27, 2023
"Wonderful office! Professional and knowledgeable staff who are courteous and punctual. I'm glad to be a patient. Thank you!"
- T.H. /
Google /
Sep 22, 2023
"As a new patient, this was my most pleasant dental experience and very pleasant atmosphere."
- J.K. /
Google /
Sep 20, 2023
"I've been a patient here for a couple of years now. Service continues to be excellent. Staff goes above and beyond with attentive care."
- J.H. /
Google /
Sep 20, 2023
Previous
Next
Do I Need a Dental Bridge or Crown?
Crowns are often used to protect a decaying tooth and prevent it from breaking, to hold together a cracked tooth, or to fix a loose or extremely worn-down tooth. They can also help to strengthen a tooth with a lot of decay that won't hold a tooth-colored filling or a dental bridge in place or won't mask discolored or misshapen teeth. Crowns can be glued to the tooth or connected to a dental implant. During your consultation, Dr. Leary will discuss your options and help you select the best dental crown for your needs and budget.
If you're missing a tooth, you could probably benefit from a bridge. With time, a missing tooth can lead to shifting teeth, which can cause bite problems (overbite, underbite, crossbite) and gum or jawbone atrophy. A dental bridge requires that the surrounding teeth be healthy enough to support the restoration, with good density in the jawbone and gum tissue. Dr. Leary will examine your mouth at your consultation to help you choose the best bridge type and material.
What To Expect With A Dental Crown or Bridge
At your consultation, Dr. Leary will get dental impressions so your dental prosthesis can be custom made to fit in your mouth. She'll then administer local anesthesia — other sedation options may be available to soothe any fears or anxieties if needed. When the anesthesia has taken effect, Dr. Leary will prep the tooth by removing any decay and will then lightly file the enamel to make room for your dental crown or bridge. She'll place a temporary crown or bridge for you to wear until your permanent restoration is finished. Once your custom bridge or crown has returned from the dental lab and is ready for placement, we'll contact you to schedule a second appointment.
At your next visit, Dr. Leary will remove the temporary bridge or crown and will cement your permanent dental restoration onto the tooth (or dental implant). Once set, Dr. Leary will adjust the fit so your bite is balanced.
Recovery After a Dental Bridge or Crown
Unless sedation was used, you can leave our office following the procedure and continue your daily activities. Dr. Leary or a member of her team will go over the best way to care for your dental restoration, including any foods that you should avoid and the best way to keep the restoration clean. During your annual exam at Leary Family Dentistry, Dr. Leary will examine your bridge or crown and adjust it for comfort if necessary. She'll let you know when it needs to be replaced, but with proper care, it should last for several years. If you experience any trouble with your crown or bridge (for example, if it becomes loose or falls out), call our office right away. Do not try to repair or re-attach it because doing so may lead to an infection or bad fit.
Is Dental Restoration Covered By Insurance?
During your consultation, Dr. Leary will help you choose the material for your dental restoration that best suits your needs and budget. Depending on your insurance coverage, some of the costs of your dental crown or bridge may be covered. We will contact your insurance company to better estimate any expenses. Someone in our office can also talk to you about payment options, including medical financing, to help make your procedure more affordable.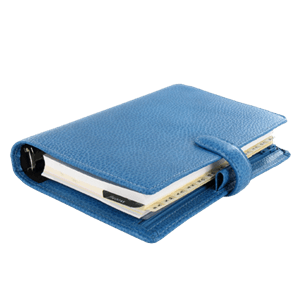 Custom Dental Bridges and Crowns
Leary Family Dentistry is pleased to offer custom dental restorations that can help to improve the health and appearance of your mouth. A crown or bridge can help to fix dental issues that get worse if left untreated. Contact our office in Charlotte, NC today to schedule a consultation with Dr. Leary to get more information about dental restorations and the different options we offer to fit your specific needs.
Related Procedures