What is Opalescence Professional Teeth Whitening?
There are a variety of factors and habits that can lead to darkened or yellow teeth, such as drinking dark liquids, smoking or chewing tobacco, and not having a good oral care routine. Founding dentist Dr. Carmen Leary provides the Opalescence tooth whitening program for both in-office and in at-home treatments. Opalescence can help to eliminate stains on your teeth so you can get a brighter, whiter smile. Opalescence is unique because it not only whitens, but the formula also combines fluoride and potassium nitrate (PF) to fortify your enamel. To meet your precise needs and goals, Dr. Leary can help you determine which Opalescence treatment option is most suitable for you during your appointment at Leary Family Dentistry.
Reviews
"I'm so glad I have a new Dental Home in Leary Family Dentisry! I was made to feel welcome and important as a patient. Dr Leary is super nice and friendly and I can't say enough good things about Leah, my new hygienist! Overall a great experience!"
- L.S. /
Google /
Nov 08, 2022
"As always Ms. Leary was kind and curious making my visit as painless as possible. I'd also like to give a shout out to Craig, how did a wonderful job cleaning my teeth."
- C.R. /
Google /
Sep 27, 2023
"Wonderful office! Professional and knowledgeable staff who are courteous and punctual. I'm glad to be a patient. Thank you!"
- T.H. /
Google /
Sep 22, 2023
"As a new patient, this was my most pleasant dental experience and very pleasant atmosphere."
- J.K. /
Google /
Sep 20, 2023
"I've been a patient here for a couple of years now. Service continues to be excellent. Staff goes above and beyond with attentive care."
- J.H. /
Google /
Sep 20, 2023
Previous
Next
Is Professional Teeth Whitening Right for Me?
Opalescence treatments can help to brighten your enamel and to improve the overall health of your teeth. With multiple options for application, Dr. Leary can help you pick the Opalescence method that best satisfies your goals and needs. You might prefer the fast results of an in-office procedure, the ease of at-home treatment, or a combination of both to get the best long-term results.
What to Expect With Opalescence
Leary Family Dentistry offers two different options for your whitening needs. During your consultation, Dr. Leary will evaluate the health of your teeth and discuss your aesthetic goals before suggesting an Opalescence whitening treatment. When you've decided on a whitening treatment, Dr. Leary will schedule your teeth whitening appointment or help explain how to use your kit at home. At Leary Family Dentistry, we offer:
Opalescence Go - a treatment to be used at home with pre-filled dental trays that can be worn anywhere from 15 – 90 minutes per day for 1 – 2 weeks.
Opalescence Boost - an in-office procedure that uses a 40% hydrogen peroxide whitening formula that works to eliminate discoloration in less than one hour.
Follow-Up To Your Opalescence Treatment
To maintain the results from your Opalescence teeth whitening treatment(s), you need to stick to a home oral care routine with proper brushing and flossing. You also need to continue attending twice-yearly cleanings at Leary Family Dentistry, where our team uses specialized equipment to polish your enamel and remove stains. Your results may be visible for several years with excellent oral hygiene and if you avoid staining habits, such as drinking coffee or tea or using tobacco products. If you see that your teeth are starting to dull or darken, speak to Dr. Leary about another Opalescence procedure to refresh your smile.
Is Professional Teeth Whitening Covered by Insurance?
Since it's a cosmetic procedure, Opalescence teeth whitening is generally not covered by most dental insurance policies. Leary Family Dentistry takes several different payment options, and we can help you find low- or no-interest medical financing so that your procedure works for your budget. For more information, talk to Dr. Leary or our administrative staff during your consultation.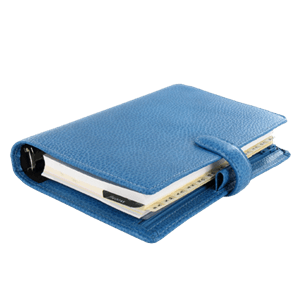 Opalescence Teeth Whitening
Stains on your teeth can reduce the vibrancy of your smile and might also make you look older. Opalescence can be a great choice if you'd like to produce a more vivid smile with at-home or in-office treatments at Leary Family Dentistry. Opalescence provides treatment options to meet your cosmetic objectives. If you'd like a whiter smile, contact our Charlotte, NC office today to book an appointment with Dr. Leary.
Related Procedures