Straight, properly aligned teeth are beautiful, and they are also more comfortable and healthier. Crooked teeth and an improper bite may lead to long-term dental concerns that can become painful and expensive to fix down the road. This is why founding dentist Carmen Leary, D.D.S. is happy to offer Invisalign — clear, removable aligners — for her patients in Charlotte, NC. Custom made to fit your teeth and your unique needs, Invisalign is more comfortable and attractive than traditional metal braces because they may be removed to make eating and cleaning your teeth easier. If you are interested in getting healthier teeth with Invisalign technology, schedule a consultation at Leary Family Dentistry to get more information from Dr. Leary.
Reviews
"I saw the periodontist, Dr. Dean. She had such a fantastic "bedside manner"! Dr. Dean walked me through the entire 1.5 hour procedure and answered all of my questions. She constantly asked if I was okay during the actual procedure. I felt very comfortable and loved her mood (she even sang/hummed along with the music playing). Her assistant, Abby, was just as polite and added to my great experience today. An all around great visit!"
- L.B. /
Google /
Sep 22, 2020
"I had several extractions and implants done by Dr Dean when she practiced in Connecticut. She is extremely meticulous in her work and explains every step of her work. I can honestly say the most pain was administering the novacain for numbing the area. Recovery was always easy and she always called to check on me after surgery."
- B. /
Healthgrades /
Jan 12, 2021
"I love this office!! The staff is amazing! Mrs Gutierrez's hands are magical. I almost fall asleep every visit, because she works so gentle and efficient. They always consult any work or changes before completing procedures and ensure that we are knowledgeable about everything needed."
- N.B. /
Solutionreach /
Jan 19, 2022
"Friendly, professional, quick, expert dental services!"
- B.W. /
Solutionreach /
Jan 15, 2022
"Always friendly and wonderful service! They always take good care of me!"
- Y.B. /
Solutionreach /
Jan 12, 2022
Previous
Next
Is Invisalign right for me?
There are several factors that can determine the alignment of your teeth, such as childhood thumb sucking, genetics, losing a permanent tooth or teeth, and facial trauma. The misalignment of your teeth can cause other dental problems, including dental malocclusion (a bad bite), abnormal wear on the enamel, trouble chewing or speaking, and toothaches or jaw pain. If Dr. Leary finds any of these issues during your annual exam, she may recommend an orthodontic treatment like Invisalign.
Invisalign is wonderful for both teens and adults who want straighter, healthier teeth minus the pain, hassle, and look of standard metal braces. Even though they should be worn for most of the day, your aligners may be removed for eating and brushing your teeth, as well as for special occasions and playing sports. Far more discreet than traditional braces that poke and cut the inside of your cheeks, your friends and family will typically not know that you're wearing your Invisalign clear aligners.
What To Expect With Invisalign
Your first set of Invisalign trays will be made using digital impressions at Leary Family Dentistry. Once they are ready, you will come back to get your initial trays along with instructions from Dr. Leary. You need to keep your aligners in at least 20 hours each day, ideally only taking them out for eating and cleaning. You will progressively move to new sets of aligning trays as they gradually work to shift your teeth closer to the correct placement. You will need to schedule follow-up appointments around every 4 – 6 weeks at Leary Family Dentistry to have the fit of your aligning trays evaluated and to have new impressions taken so your next trays can be ordered. Each case is different, but many patients wear Invisalign aligners for around a year.
Follow-Up After Invisalign 
Once your teeth are in alignment, it is crucial to keep your teeth from moving back into their old position. Vivera® retainers by Invisalign are designed using the same materials to help keep your teeth in position after your Invisalign treatment is done. Each retainer is custom-made at the Invisalign dental laboratory based on digital impressions taken after your orthodontic treatment is finished. Dr. Leary will discuss how long to wear your retainer, as well as how to clean it once it is sent from the laboratory. Dr. Leary will keep watching the alignment of your teeth and bite during your dental exams to ensure your teeth remain properly aligned.
Is Invisalign Covered By My Insurance?
For most patients, part of their treatment cost is paid by dental insurance. Our front office team can determine your benefits and figure out any remaining costs. Leary Family Dentistry offers many different payment methods if you are not using dental insurance for treatment. During your Invisalign consultation, Dr. Leary can go over your estimated costs and ways to make your treatment more affordable, including payment plans and medical financing.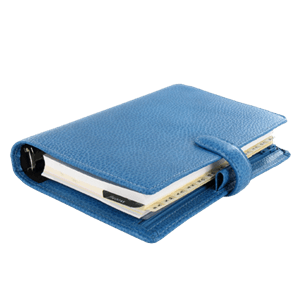 Invisalign Teeth Straightening
If you or someone in your family is interested in having healthier, straighter teeth without enduring the pain and hassle associated with traditional metal braces, schedule a consultation with Dr. Leary to get more information on the Invisalign advanced teeth straightening system. She will create your personalized treatment plan during a consultation at Leary Family Dentistry and get you started on the path to a more attractive smile.
Related Procedures