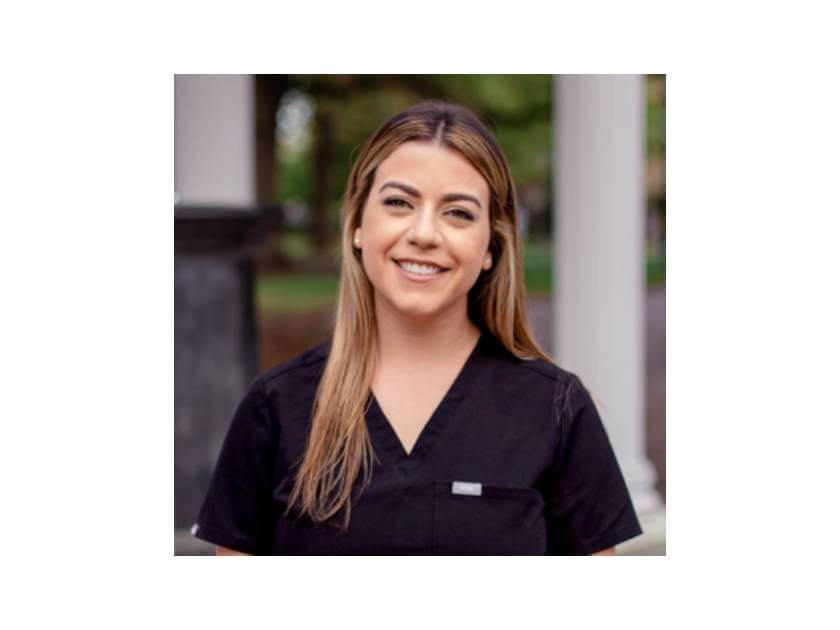 We are delighted to announce the newest addition to our dental team, Dr. Nadia Drabick, who will be joining us as a dentist starting November 13, 2023. Dr. Drabick brings with her a passion for dentistry and experience with the latest dental technologies that we are certain will enhance your experience at our practice.
Dr. Drabick's journey to dentistry began at NC State University, where she completed her undergraduate degree in polymer chemistry and medical textiles. She then pursued her dental education at the prestigious UNC-Chapel Hill Adams School of Dentistry, earning her Doctor of Dental Surgery (DDS) degree. Dentistry runs in her blood, as her mother is a respected dentist as well.
In addition to her academic achievements, Dr. Drabick is a compassionate and caring individual who has made a significant impact beyond the dental chair. She is the founder of "The Tooth Fairy Project," a remarkable initiative aimed at providing support and dental care to chemotherapy patients at UNC Hospital. Additionally, she was the 2021-22 nominee and recipient of The Henry S. and Martha N. Zaytoun Professionalism and Ethics award. Her compassion and commitment to the community align with our practice's core values.
Beyond her professional and volunteer pursuits, Dr. Drabick is an accomplished violinist, an avid hiker, and a gardener. Dr. Drabick is a coffee connoisseur, always in search of the perfect brew. Most importantly, she treasures spending time with her family and friends.
Please join us in welcoming Dr. Drabick to our dental family. We are excited about the positive impact she will make on the lives and smiles of our patients and continue to provide the high standard of care that you have come to expect from our practice. If you have any questions or would like to schedule an appointment with Dr. Drabick, please do not hesitate to contact our office.